In our series of letters from African journalists, Soraya Ali tries to reconcile between the idyllic image of Somalia that she grew up with and its reputation as a hostile place.
Until a few weeks ago I'd never been home.
A country where I speak the language, and look like everyone else but had never stepped foot in.
That place is Somalia.
But this month, I followed in the footsteps of countless diaspora children and booked a one-way-ticket to the motherland.
I was born and raised in London, some 6,000 miles (9,700km) from my family's roots.
Growing up, I always felt torn between the idea of what sounded like two very different cities.
I'd hear about Mogadishu on the news. A capital filled with death and destruction, touted as "the most dangerous place in the world".
But then my parents would speak so fondly of "Xamar", as the locals call it. They described a beautiful city, situated on Africa's longest coastline, known to many as "the pearl of the Indian Ocean".
I've come to realise that both versions hold some truth.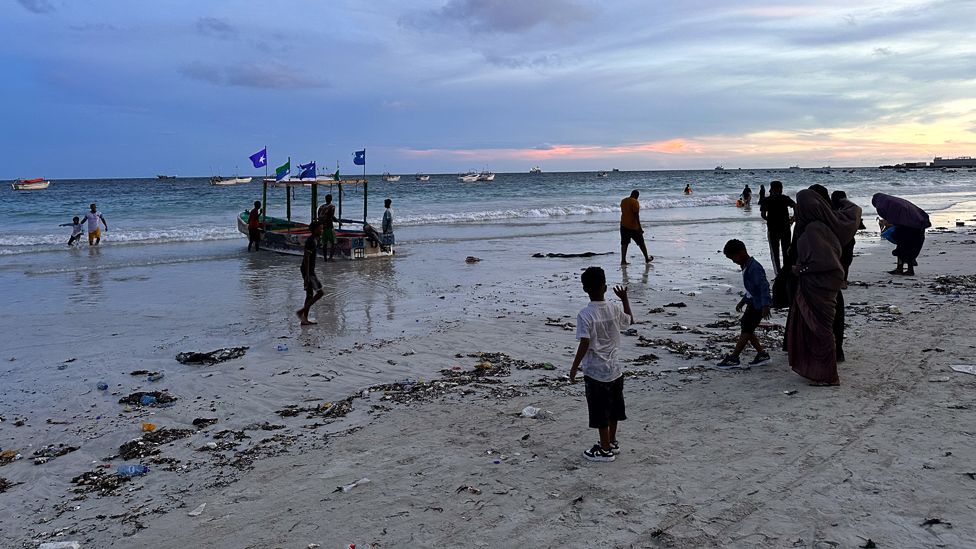 Many diaspora Africans, like myself, have returned to their original or ancestral homeland.
On arrival there is often of a deep sense of belonging, but at the same time, a melancholy about the differences that being in the diaspora has created.
My parents were born in Mogadishu in the late 1950s and, like many older Somalis, they have their rose-tinted memories of the country.
"We used to zoom around in our convertibles and wear whatever we wanted," my mum often reminisces, recalling her wild adventures and even wilder hairstyles. Nowadays women are expected to dress more conservatively.
"All you had were goats," my siblings tease, to her dismay.
The Somalia we grew up seeing on our screens showed Western journalists in displaced people's camps talking to those on the brink of famine. Back in the 1990s, it was because of the war.
But the same images are being shown, in 2023, as a result of ongoing instability and climate change.
Unexpectedly, the most accurate picture of Somalia I got was through TikTok.
#SomaliTikTok is huge and the hashtag has amassed some 77 billion views.
Through social media I got a glimpse into daily life in Mogadishu, through the lenses of both locals and people like myself. This pushed me to go and see it with my own eyes and even consider relocating here.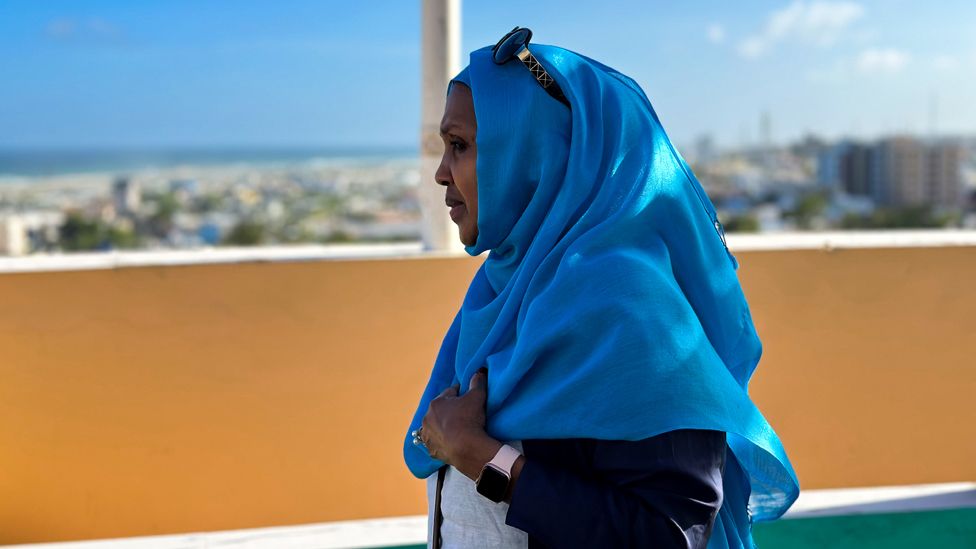 Of course Mogadishu is still a dangerous place, the al-Qaeda-affiliated group al-Shabab remains an active threat. An attack in October killed more than 100 people.
But there's another side to the city that is rarely shown – the fear of instability means that most Westerners do not travel freely.
The only white face I have seen is in the confines of the high-security airport village.
But the true essence of Mogadishu can only be experienced through its restaurants, markets, beaches and people.
The city comes to life at night and is best explored on a bajaja – a Somali rickshaw.
"There's six bajaja's for every person," one driver joked.
The familiar foods and flavours remind me of my mum's cooking.
African staples like meat and rice are always served with fresh bananas, alongside dishes like spicy spaghetti Bolognese, from the country's Italian colonial past.
Local fishermen carry giant rare tuna across their shoulders, worth tens of thousands of dollars in Japan.
Sadly, a lack of infrastructure and investment in the country's once-budding fishing industry means they rarely reap the rewards.
But as President Hassan Sheik Mohamud passes a year in office, there's a growing sense that the country is on the path to rebuilding.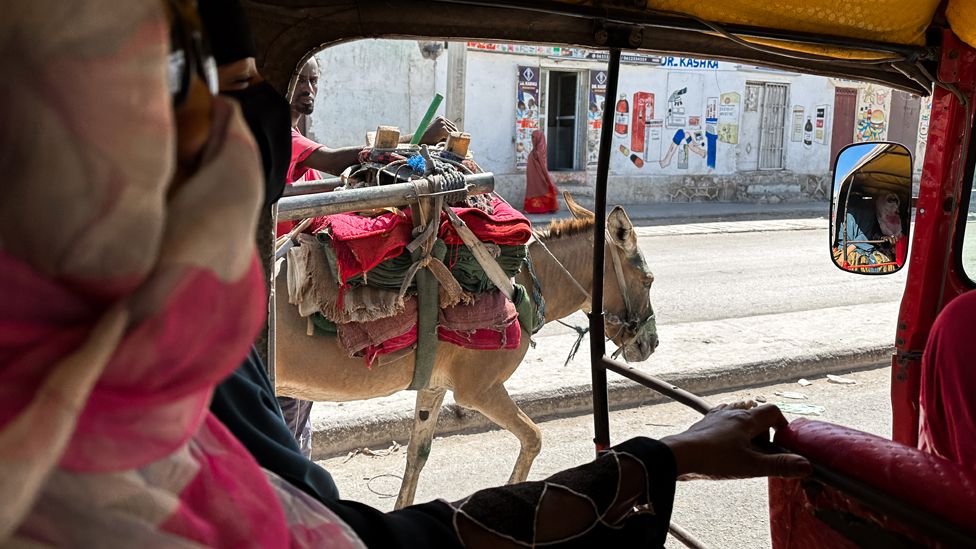 "You see the construction everywhere, we're improving slowly, God willing," my 24-year-old bajaja driver points out.
Like many, he is yet to experience a stable Somalia. The war broke out in 1991 and around 75% of the country's population is under 30.
He remains optimistic but our conversation highlights the blaring inequality.
Like many diaspora, I have the privilege of choosing to return.
While other Somalis, especially those outside the capital are seeking a way out.
In 2022, Somalia accounted for the eighth highest number of refugees globally, according to the United Nations.
Somalia is one of the world's most climate-vulnerable countries and extreme weather events have forced hundreds of thousands from their homes, with the worst drought in 40 years now giving way to flash floods.
As we drive further into the city, I notice the buildings, both new and old, and admire the Islamic Afro-Italian architecture.
They are fortified behind concrete barriers and stacks of sandbags. And on almost every corner of the city is a young officer armed with an AK-47 rifle.
Calls to prayer are blasted through speakers and interspersed with the sound of distant gunshots.
Despite this, I feel a deep sense of hope. And I'm not alone.
The city is filled with other diaspora, often from Minnesota or Toronto, as well as local Somalis determined to cultivate stability.
"I believe in my country," a young businesswoman tells me.
She says she never wants to leave.
"We can bring back the Somalia our parents told us about," she adds.
Source: BBC