Glenn Edwards has had a passion for photography since he borrowed his father's camera on a trip to Tenerife in his mid 20s.
Since then, he's been on more than 100 foreign commissions with most of them in Africa.
The photographer and lecturer from Newport feels a special connection to the continent.
Now he is settled in Cardiff capturing the flourishing African communities across Wales.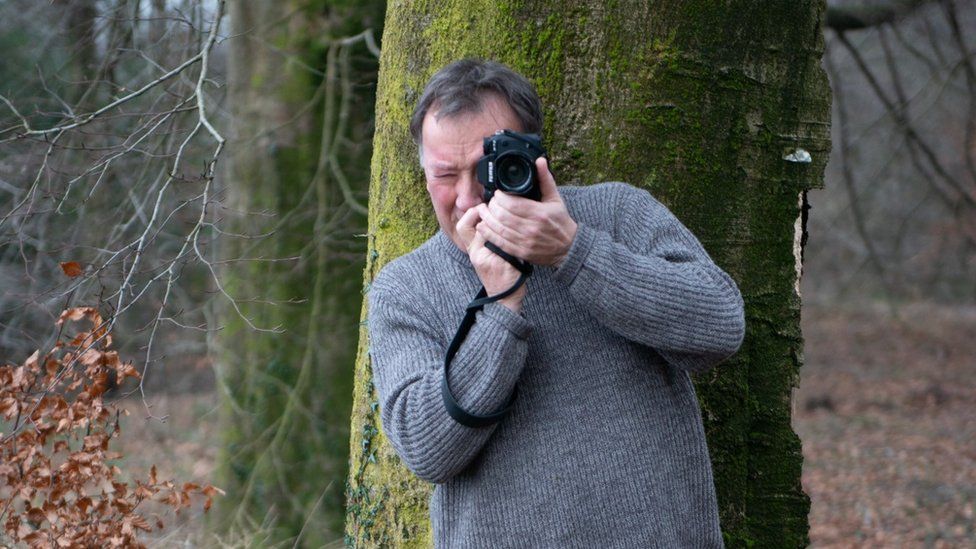 Glenn was in his mid 20s when he borrowed his father's Topcon RE Super.
He was a steelworker at the time but felt like he hadn't found his true passion.
"I found myself going into the markets or unusual places in Tenerife where tourists probably didn't go," he said.
"I felt that I'd found what I wanted to do with my life."
He got his lucky break while attending a photography course in his home city.
A local doctor called Theodore Griffiths was talking about his work in India and Glenn was invited to attend.
Glenn asked him whether photographs helped to promote aid work in developing causes and Dr Griffiths said images helped to raise awareness.
He was invited over, and described the experience as "life-changing".
"I feel myself getting emotional because I'd never experienced it before and I haven't since," he said.
"Something happened to me over there."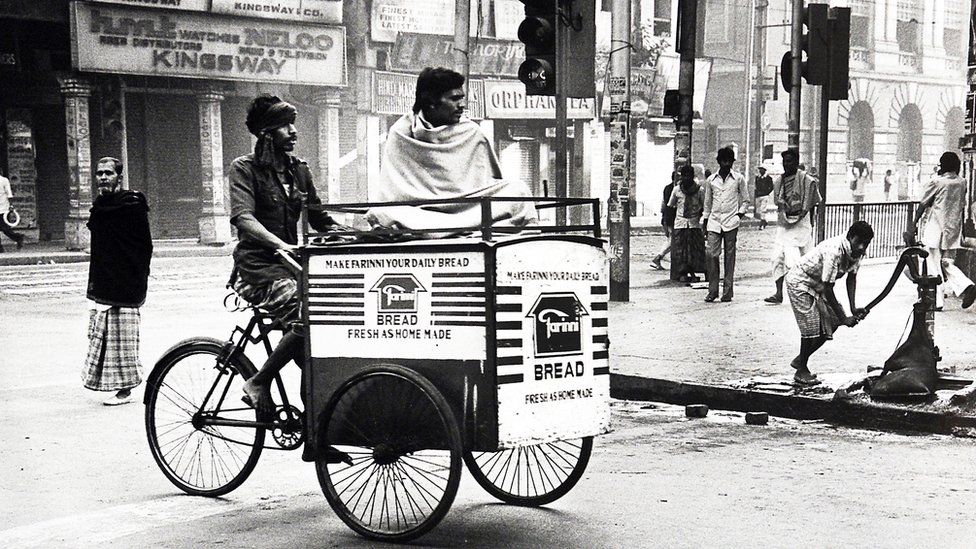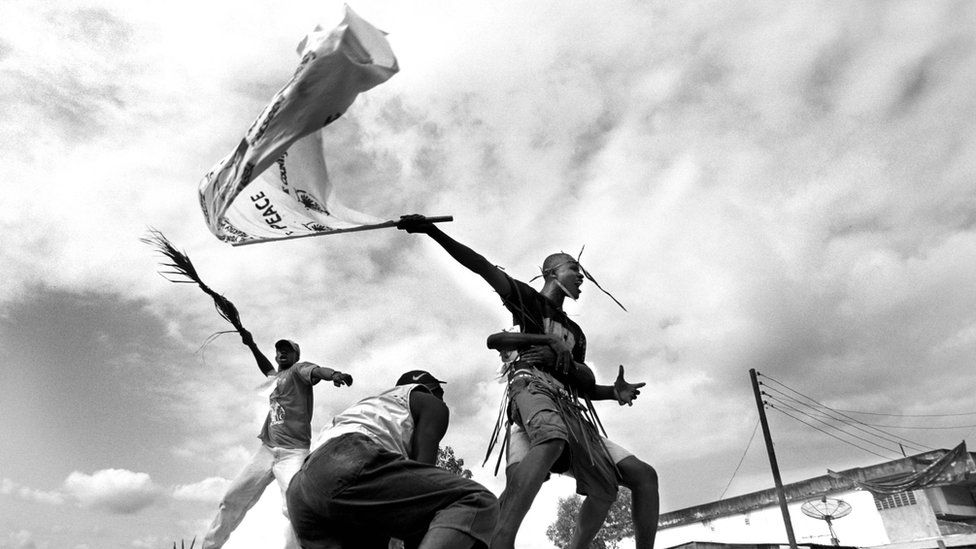 The 1992 food crisis in Somalia left many suffering with more than 23 million people needing help.
Glenn was out there working and it led to him questioning himself for the first time.
"It was an open truck where people were going, collecting bodies from families and just throwing them on the back. I was photographing people's grief and I felt guilty," he said
"I was walking in a refugee camp in a tent and there was a woman holding her husband and he was obviously going to die.
"I could've gone in there taking pictures, but I couldn't because it was so personal. That's when I realised that I wasn't sure I was capable of going in too deep on the hard news."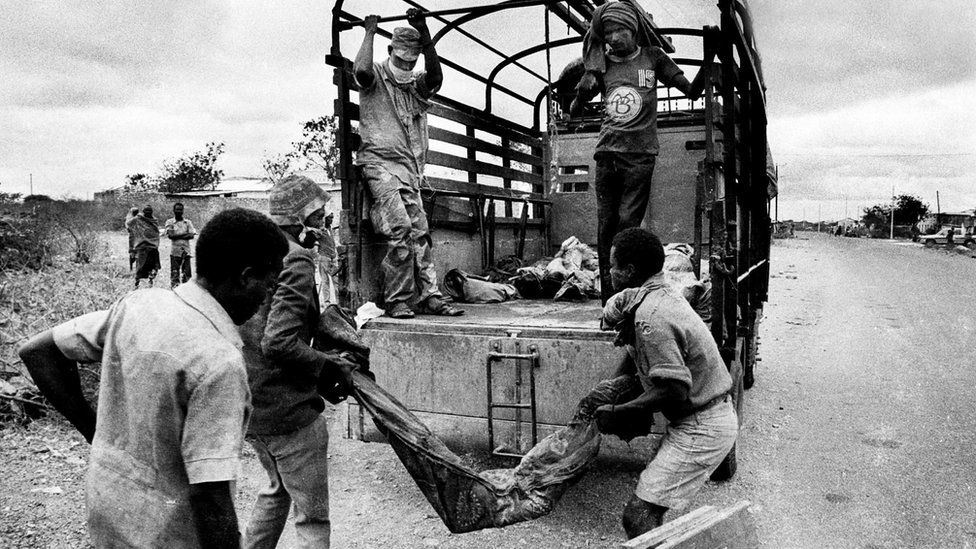 These days he photographs African communities around Wales, with some of his images recently featuring in an exhibition at Aberystwyth Art Centre.
"There was a guy from Uganda walking around. He was so proud to see himself on the walls of a gallery," he said.
Such moments are what give the photographer most pride.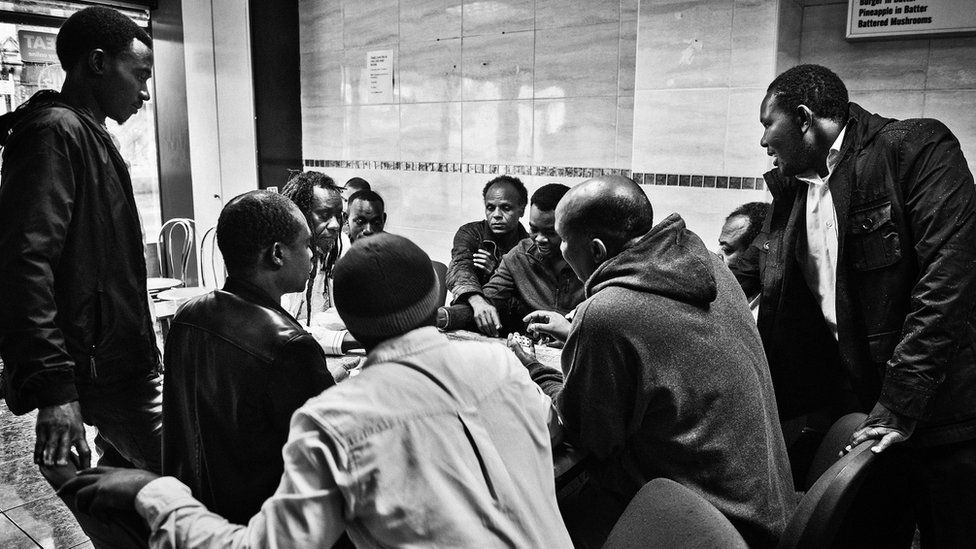 Glenn has focused his work on many other groups.
The Successors Of The Mandingue are hosting the first Dathliad Cymru-Africa (Celebrate Wales-Africa) Festival in Bethesda, Gwynedd, next weekend.
Founders Cathryn McShane-Kouyaté and N'famady Kouyaté set it up in 2019 'as a celebration of the richness of diversity in Wales.
"There were no West African musicians my husband could join so we started collaborating," Cathryn said.
Covid was difficult for the creative couple but they made the most of it.
"We did some online projects and then, once the restrictions ended we hit the ground running really. We've been building to this point," Cathryn added.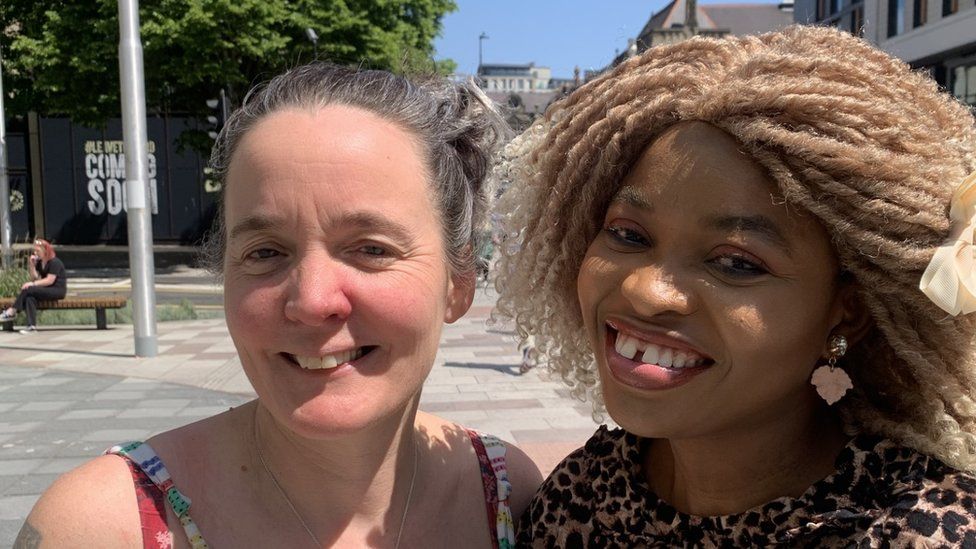 Cathryn is optimistic the festival can continue to grow in the future.
"I can see us moving to reach other communities. We've had interest from other venues. Celebrating Africa and Wales and those links that we have," she said.
Tijesunimi Olakojo is a community stage coordinator for the festival. She came to Wales in November 2020 after moving to the UK from Nigeria.
An advisor from the Red Cross told her to pursue what she loved.
As a performer, her and the Successors were a match made in heaven, she believes.
The Cardiff-based group offer an African interactive music experience and a cultural exchange of percussion, music, drumming, singing, storytelling, and dance.
"I love it. I feel like it's home because I have not seen something like this before in Wales," she said.
"People here welcome outsiders and for me that a very big deal. I love the sense of community."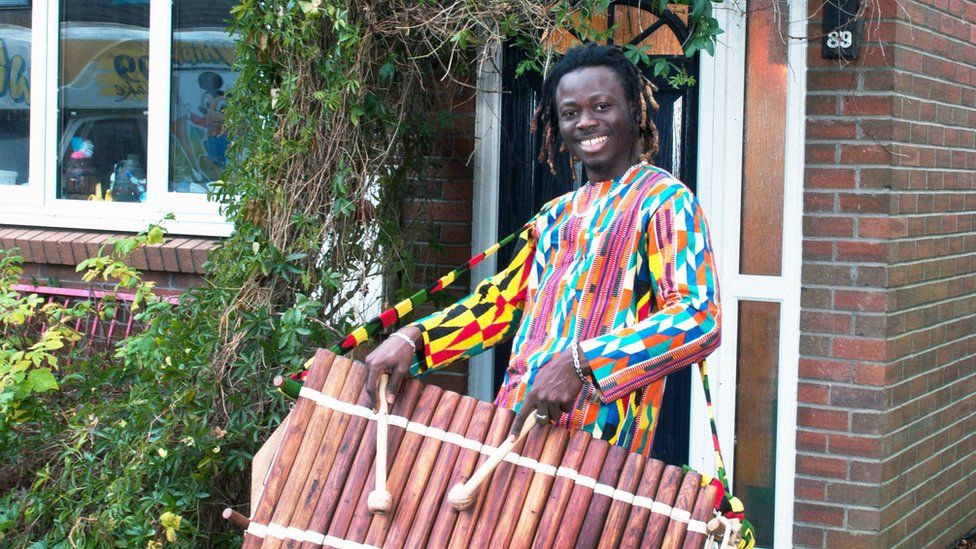 Martha Musonza Holman is the Founder of the Love Zimbabwe charity.
She lives in Abergavenny after being forced to flee her home country in 2001 and has worked tirelessly to create links between her adopted country and her country of birth.
"I've been very lucky because Abergavenny is a community-oriented place. So a lot of people have welcomed me. We've got so many people from different parts of the world," she said.
Her role as a teacher gives the her the opportunity to bring a bit of African culture into Welsh schools.
"We work with children, teach them African songs and raise money for the charity. So I'm part of the community and I love it. When I'm in Abergavenny I can go anywhere," she added.
Source: BBC News